Just in time for the holiday shopping season, MoFuse is incredibly excited to roll out an update that includes a brand new feature: mobile coupons!
Have stuff you want to sell? Have things you want to promote? Not only can MoFuse help you bring you and your increasingly mobile audience together, but with mobile coupons, we can help skyrocket the value of those relationships.
Consumers are migrating to the mobile web at an ever increasing pace. This is opening up new channels through which retailers and service providers can reach out and engage. But it doesn't mean that it's time to sweep tried and true tactics away into obsolescence. Customers are savvier than ever, and who doesn't love a great deal, or an exciting promotion!?
MoFuse knows the mobile web, and we've brought our years of mobile expertise to bear. Some of the great features that we've built in to our new Mobile Coupon Manager include:
The Mobile Coupon Dashboard helps you manage your coupons, as well as monitor the effective frequency of each of your offers and promotions.
Short on time or experience? Building out a coupon couldn't be easier via our intuitive, drag n' drop interface. Easily create and insert text, HTML and images. We'll even generate barcodes for POS scanning and redemption!
Also, your customers love options, which means you do to. So we"ve made it dead easy to share your coupon, well, everywhere!
Publish mobile coupons directly to any of your MoFuse mobile web sites or mobile landing pages with a click.
Embed the unique URL link to the coupon anywhere that loves HTML as much as we do.
Go beyond simple URLs and embed the coupon itself with custom embed code.
Print campaigns a big part of your life? Done! Use a coupon's unique URL in conjunction with the MoFuse QR Code manager and create custom, scannable QR codes linked directly to that coupon!
Want a guided tour of this exciting new release? Just click on the below video!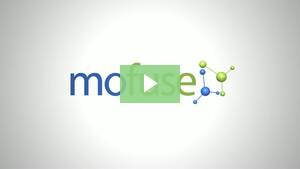 Already have a
MoFuse
account? Just
log in
and start building out some new
mobile
coupons
!
New to
MoFuse
? Now's a great time to get to know us. Sign up now for a
14-day Free Trial
and get full access to all of our great features, including our new
mobile
coupons
!